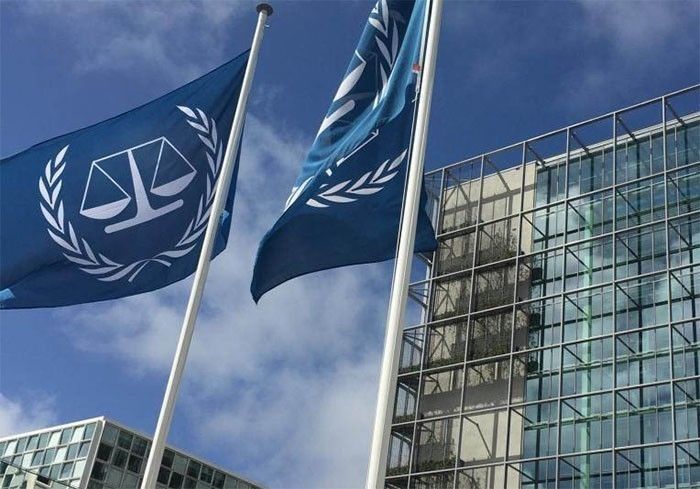 House Resolution 1477, authored by human rights panel chairperson Rep. Benny Abante (Manila, 6th District) and Rep. Ramon Rodrigo Gutierrez (1-Rider Partylist), calls on the Marcos administration "to extend their full cooperation to the ICC Prosecutor" in its investigation of any crimes committed under its jurisdiction.
The resolution noted that the ICC's jurisdiction includes but is not limited to "the crime against humanity of murder, committed in the Philippines in the context of the so-called `war on drugs' campaign."
This follows Rep. France Castro (ACT Teachers) pronouncements last week that there will be some House action soon on a similar resolution earlier filed by the Makabayan bloc which a House source said had already been referred to the justice committee.
Abante and Gutierrez's resolution was read on first reading on Tuesday and also referred to the justice committee.
Shifting politics
Abante's co-authorship of the resolution marks the first time that a present House majority bloc member has called on the lower chamber to support the ICC's investigation of former President Rodrigo Duterte — another indication of shifting political alliances in the House.
Abante is also a member of the National Unity Party (NUP), making him a party mate of Paolo Duterte. NUP also endorsed Vice President Sara Duterte in the 2022 elections.
A House resolution is a legislative document that expresses the position, opinion, or intent of the House on an issue. Adopted resolutions do not have the force of law but serve as a formal declaration of the House's stance.
The House recently adopted House Resolution 1414 to express lawmakers' "defense" of House Speaker Martin Romualdez and of "the integrity and honor of the House of Representatives" following Duterte's allegations of corruption against him.
The resolution, authored by House leaders, took exception to recent "statements made that undermine the independence, integrity and reputation" of the lower chamber.
Duterte admission prompted renewed calls for Marcos to welcome ICC probe.
In October, Makabayan bloc lawmakers urged the president to support the ICC's probe into the drug war launched under his predecessor.
This was after Duterte publicly admitted to bankrolling the killing sprees in Davao City when he was still the mayor there.
House Resolution 1393, a joint resolution filed by the three-member bloc, urged the lower chamber to collectively call on the president to cooperate with the ICC in its investigation of the alleged extrajudicial killings carried out when Duterte was president and, earlier, Davao City mayor.
"With former Pres. Rodrigo Duterte's televised admission of ordering extrajudicial killings and financing them with his confidential and intelligence funds, it is imperative that we allow the ICC to investigate his crimes," said Rep. France Castro (ACT Teachers).
DOJ
Reacting to the filing of the resolution, Justice Secretary Jesus Crispin Remulla  said that further study is needed to determine its merits.
The resolution "needs a serious study on our part at the DoJ (Department of Justice), considering we are no longer members," Remulla said in a message to reporters. — Cristina Chi
*****
Credit belongs to: www.philstar.com