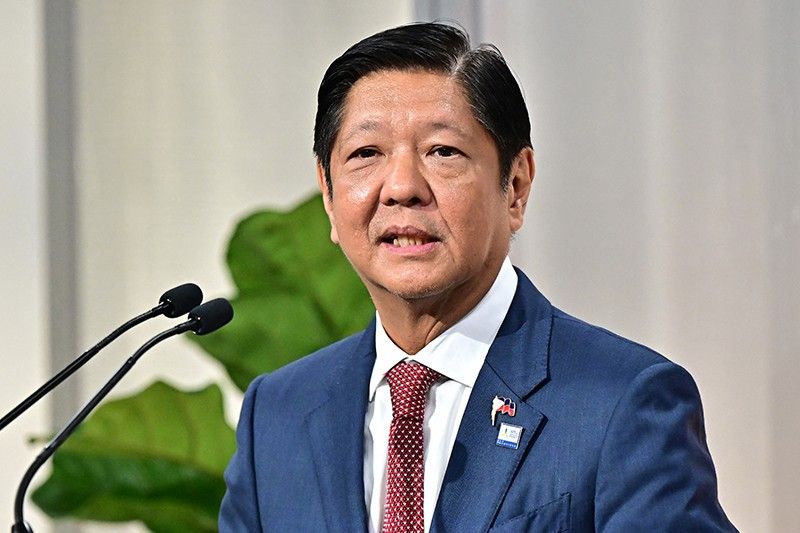 The remarks were made at a forum in Hawaii on Sunday, and came days after Marcos met with Chinese President Xi Jinping on the sidelines of an Asia-Pacific summit in San Francisco where the pair discussed their countries' maritime territorial disputes.
Marcos said the situation in the South China Sea had become "more dire than it was before", warning that China's military had "started to show interest" in building bases on reefs that were "closer and closer to the Philippine coastline".
"As I have said before and I will say again, the Philippines will not give up a single square inch of our territory to any foreign power," Marcos said.
"We will insist on the preservation of the sovereignty and integrity of the country while working closely with international partners."
Longstanding tensions between Manila and Beijing over the hotly contested sea have flared in recent weeks following several incidents involving Philippine and Chinese vessels, including two collisions.
China deploys boats to patrol the busy waterway and has built artificial islands that it has militarised to reinforce its claims to almost the entire sea.
It has also ignored an international tribunal ruling that its claims have no legal basis.
During their meeting last week, Marcos and Xi agreed that their disputes in the South China Sea should not be the "defining element" of their relationship, Marcos said earlier.
In Hawaii, Marcos hailed the "concrete support" for the Philippines from its longtime ally, the United States, as well as Australia, South Korea and Japan, which have been deepening their defence cooperation with the Southeast Asian nation in the face of China's growing military might. — Agence France-Presse
*****
Credit belongs to: www.philstar.com